---
5 TOOLS NEEDED FOR AN OUTDOOR PORCELAIN TILE INSTALLATION
Preparing for an outdoor porcelain tile installation? Make sure you have these five tools before getting started!
---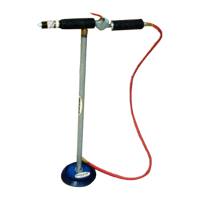 1. Paver Suction Tool
Placing large format porcelain tile down by hand can be tricky and cumbersome. Use a suction tool to help lay each tile down in the perfect position.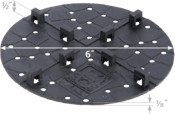 2. Spacer System
In order to accurately align each tile, use tile spacers to keep your design looking proportionate.


3. Wet Cut Tile Saw with Continuous Rim Tile Blade
Given the large format of outdoor porcelain tiles, it's best to use a wet saw for cutting. Be sure to also use a clean continuous rim tile blade to help avoid chipping of the tile.


4. Notched Trowels and Grout Float Tools
For thinset applications, make sure to have the recommended notched trowels and grout float tools on site.


5. Non Marking Rubber Mallet
A non marking rubber mallet can be used to gently tap the tile to ensure it adheres to the surface below.
Another important installation tool ... the FREE Gator Tile System Installation Guide! Learn all the secrets to a successful outdoor porcelain tile installation by downloading a copy of your free guide today.