---
WHAT IS POLYMERIC SAND?
Ready to install an outdoor patio or pool surround? Before you begin, learn what polymeric sand is and how it will work to strengthen and protect your paver joints.
---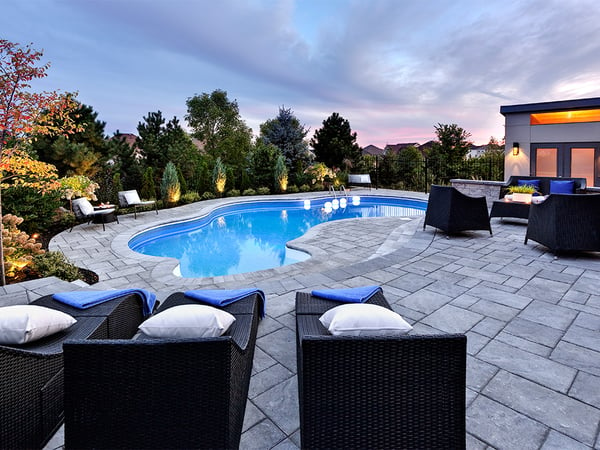 In a nutshell, polymeric sand is used to fill in the joints or seams between brick pavers or natural stone. The main function of the product is to improve interlock while creating a highly durable hard surface. Not only will polymeric sand improve the strength and durability of your surface, but it will also stand up to freeze/thaw, extreme heat, and erosion!
The Alliance Gator series of polymeric sands offer a number of special benefits, including:

- G2 with Rapid Set Technology (rain safe after 15 minutes!)
- 20% more polymers
- A 15-year limited warranty
- 1-hour Rainproof
- Works down to 32∘F
- 4 exclusive colors
Interested in learning even more about polymeric sand? If you're a professional contractor or authorized dealer, we'll send you a free Rapid Set Technology Demo Kit so you can test the product out on your own!