---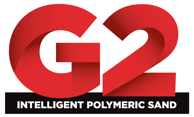 THE LAUNCH OF G2 INTELLIGENT POLYMERIC SAND
Strength and beauty. Function and form. When improving upon our industry leading polymeric sand, we didn't just make it better. We made it smarter. Introducing G2: Intelligent Polymeric Sand.
---
G2 is manufactured by mixing specifically calibrated sand with sophisticated intelligent polymers, which neutralize haze and dust. The end result: a second generation of polymeric sand unlike anything you've ever seen before.
No Dust
Haze Free
No Blower Required
One Watering
Watch the video to see how it's done!
Strength & Beauty
Available in four vibrant colors, G2 polymeric sand will tie your project together beautifully while giving it the strength and durability it needs. (Supersand G2 is available in Beige and Slate Grey only.)


Function & Form
G2 simplifies the installation process. Sweeping is all it takes to completely remove the particles from the surface, thus eliminating the additional step of using a blower. And with its uniform composition, water is able to penetrate deeper through the G2 Polymeric Sand. This activates all of the intelligent polymers more evenly to form a stronger, more consistent bond, which only requires only one watering.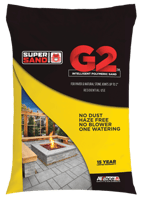 See how G2 (l) stacks up against the competition in our Pour Test...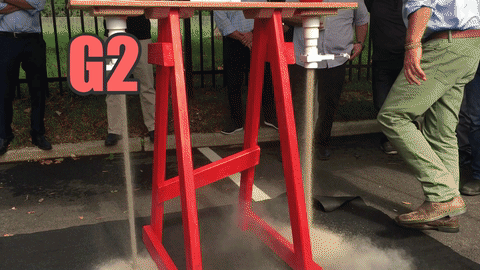 G2 is a GAME-CHANGER and we can't wait for you to try it out for yourself.