OUR TOP 8 RESOURCES FOR CONTRACTORS AND INSTALLERS
Part of the Alliance #TotalCommitment is to educate and support the contractors and installers who use our products. Whether it's in the form of a blog post or a downloadable pocket guide, it's our mission to consistently provide you with the tools for success. And over the past several months, we've filled the toolbox with some really great stuff! Ready to explore what we've got? This blog post is a one-stop-shop for our top eight resources available to contractors and installers.
---
The Ultimate Sealer Cheat Sheet
Wouldn't it be nice if you could quickly and easily find info on sealers all in one place? Now you can! The Alliance Gator Ultimate Sealer Cheat Sheet is a colorful and comprehensive resource that every hardscape contractor must have. It's designed in the format of an infographic and can easily be saved to your smartphone or tablet for future reference whenever you need it. Some of the topics covered on the cheat sheet are:
Water-based vs. Solvent-based Sealers
Topical vs. Penetrating Sealers
10 Things To Consider On Every Sealing Job
Sealing Gone Wrong SlideShare
Sealer. It's probably the scariest product a hardscaper encounters. While there are many different types available on the market, information and general education proves to be quite limited ... until now! Our Sealing Gone Wrong SlideShare details the most common issues with sealer and how to avoid them. On the agenda:
Reasons for sealer issues
How to fix sealing jobs gone wrong
Issues that can't be fixed
Preparation tips
Natural Stone SlideShare
As a product of Mother Nature, no two pieces of natural stone are alike. And each type of natural stone exhibits a unique set of characteristics that can create challenges in a hardscaping project. Knowing the key traits of each stone will not only help determine whether it's the right material for the job, but also help avoid issues when it comes to sealing. The main learning objectives include:
How rocks are made
Natural stone characteristics
Why seal natural stone?
Benefits & Application - Natural Stone Zero Gloss + Color Enhancer

Geotextile & Geogrid Pocket Guide
This quick reference clearly breaks down the different types of geotextiles and geogrids, making it easy to determine what's the best product to use for a particular hardscape project. Also covered in the guide:
The main functions of a geotextile
The different types of fabrics
Bulleted features and benefits
Overview of grids
Starting A Lucrative Cleaning & Sealing Business: A Case Study
Cleaning and sealing can be tricky business. However, you're missing a huge opportunity for added revenue if you're not offering these services! In our recent interview with Tim Hara, owner of Greenscapes Inc. in Hebron, CT, we collected some inspiring insights on his company's success with cleaning and sealing. In this case study, you'll learn about the four components that are critical to any cleaning/sealing venture:
Product Knowledge
Equipment
Planning & Estimating
Marketing
Gator Base Case Study
Gator Base is a revolutionary product designed to expedite the paver installation process (57% faster in a recent side-by-side comparison test!) and save contractors money. Our 2016 case study highlights ICPI-Certified Installer David Orsini and his successes with using Gator Base. Questions that get answered in the case study include:
How does Gator Base perform in climates that experience freeze/thaw cycles?
How does drainage work on a Gator Base installation?
What are the differences between a Gator Base installation vs. a traditional installation?
Does Gator Base really save time and money?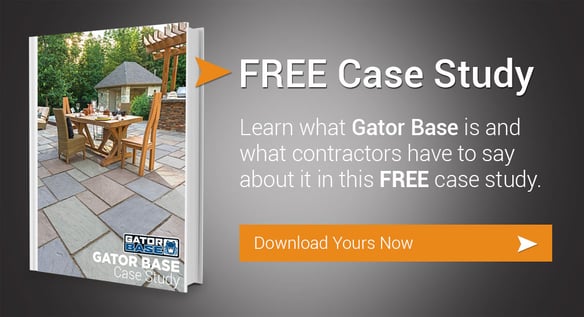 Cleaning & Sealing Quote Worksheet
With our easy-to-use cleaning and sealing quote worksheet, we take the guesswork out of preparing your numbers. You won't miss a thing and can breeze through the quoting process with confidence! The worksheet has sections for:
Job Information
Labor
Materials
Equipment and Overhead
Profit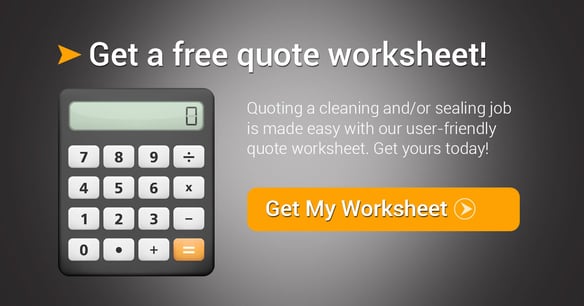 Hardscape Portfolio Template
Using our free Hardscape Portfolio Template, you can easily package professional photos and project write-ups into a neat and clean visual to share with your clients. Featuring an easy-to-use PowerPoint template, the portfolio serves as a great first step in landing you new clients this year!