WELCOME TO THE ALLIANCE GATOR 12 DAYS OF CHRISTMAS!
From now until Christmas, we're giving away one present per day! Follow along as we announce the gifts and the names of our lucky winners.
Here are the details for Day 3 ...
---
Congrats to our Day 3 winner!
Linda Grzeszkiewicz of
Northern Nurseries, Somerset, NJ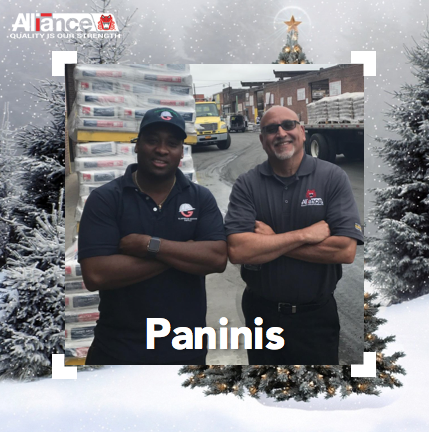 Lou Blanco (r), Sales Rep, Long Island, and Charles (l) of Glenwood Mason Supply in Brooklyn, NY know a good sandwich! There's really nothing quite like a meatball sub hot off the panini press.
Want the luxury of being able to make one of these in your own home? Today's gift is the Cuisinart GR-300WS Griddler Elite!
---
To register to win, visit our Prize Page
and enter the code: Paninis