WELCOME TO THE ALLIANCE GATOR 12 DAYS OF CHRISTMAS!
From now until Christmas, we're giving away one present per day! Follow along as we announce the gifts and the names of our lucky winners.
Here are the details for Day 2 ...
---
Congrats to our Day 2 winner!
Nick Pintauro
of

Trowel Trades Supply, Inc., Colchester, VT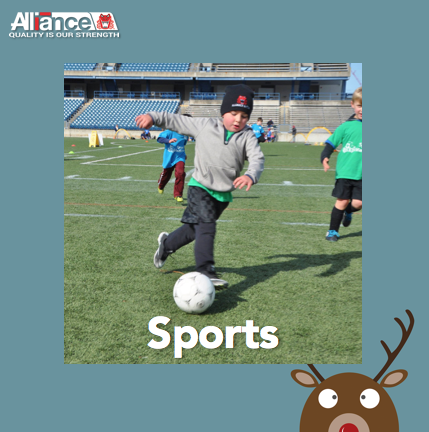 Andy of Lancaster Farms in VA sent us this pic of his grandson playing soccer while simultaneously sporting Gator Gear. Score!
And speaking of scoring, how would you like a $100 gift card to Dick's Sporting Goods?
---
To register to win, visit our Prize Page
and enter the code: Sports