WELCOME TO THE ALLIANCE GATOR 12 DAYS OF CHRISTMAS!
From now until Christmas, we're giving away one present per day! Follow along as we announce the gifts and the names of our lucky winners.
Here are the details for Day 1 ...
---
Congrats to our Day 1 winner!
Andrew Lafontaine of Great Lakes Stone, Duluth, MN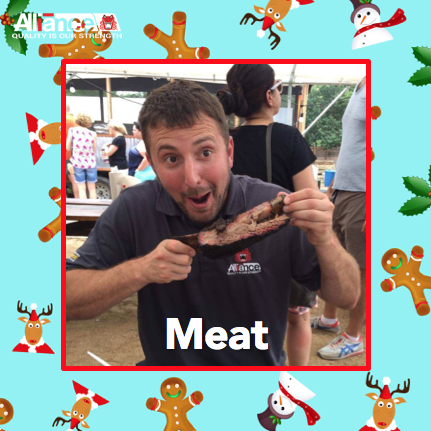 Joe Vallera, Sales Rep, TX, loves his meat. So we've made him the inspiration behind today's amazing gift: The Bacon Crate!
The Bacon Crate by Man Crates ensures that bacon touches literally every aspect of your day, and your being. Is your mouth watering or what?
---
To register to win, visit our Prize Page
and enter the code: Meat