PART 2 - BREAKING DOWN A POLYMERIC SAND JOB: CONSOLIDATE
Paver joint sand technology has come a long way. Did you know that installing Alliance's G2 polymeric sands can be done in as little as four simple steps? In this mini blog series, we're going to break down a poly sand job and show you how quick and easy it can be done. Today we're focusing on how to properly consolidate the sand into the paver joints during Step 2 of the G2 installation process.
---
STEP 2: CONSOLIDATE
Did you know that between 30-50% of the sand will drop further down into the joint after an initial pass with a compactor? That's why it's imperative to never skip the step of compacting after you sweep the sand into the joints. It will help eliminate any void space and ensure enough product gets filled into the paver joints.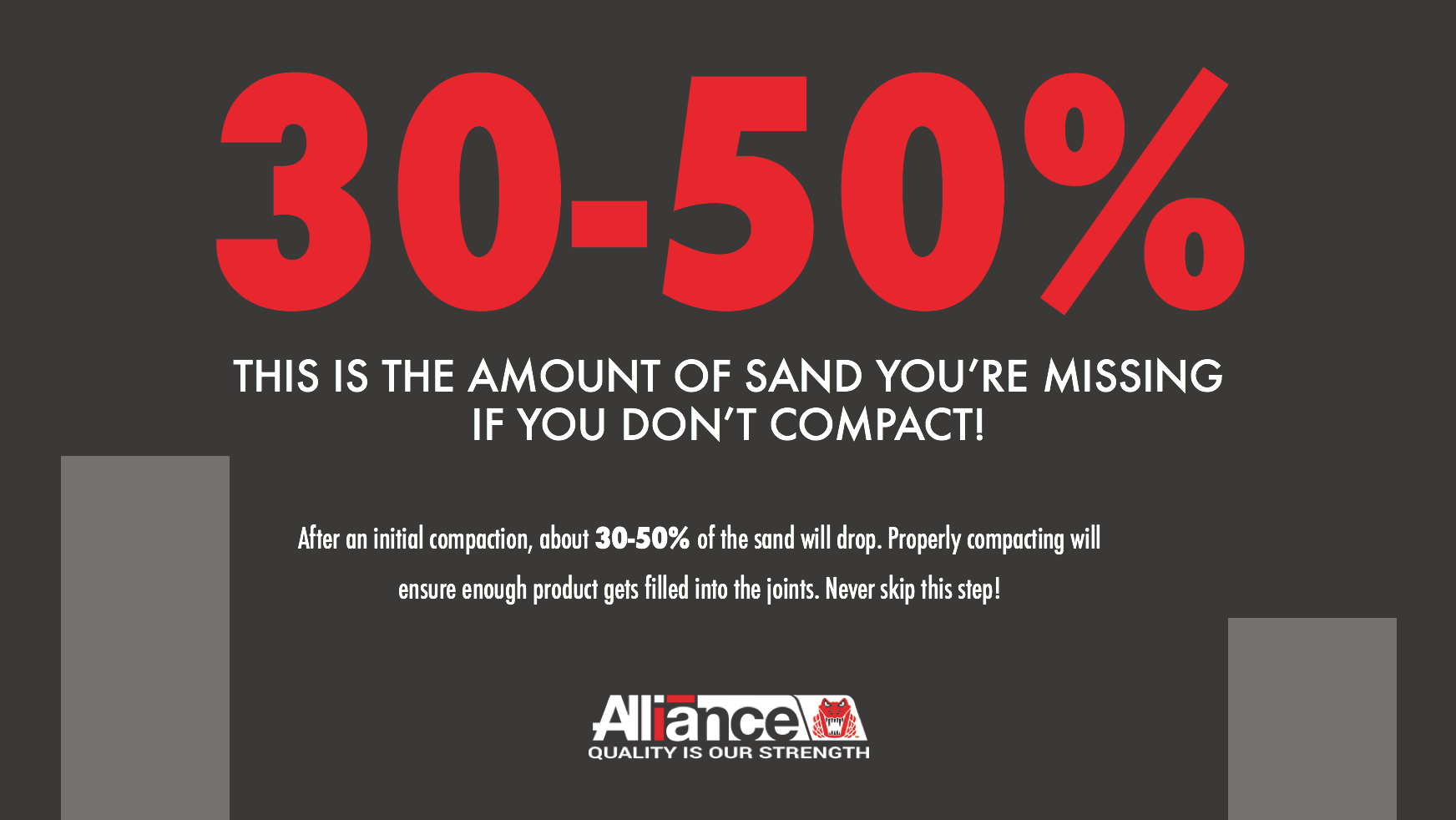 To compact the sand, we recommend using a vibratory plate compactor with a rubber pad. (A roller compactor is best for a slab installation.) It's also best to compact in several directions to ensure there aren't any air gaps or voids within the joints.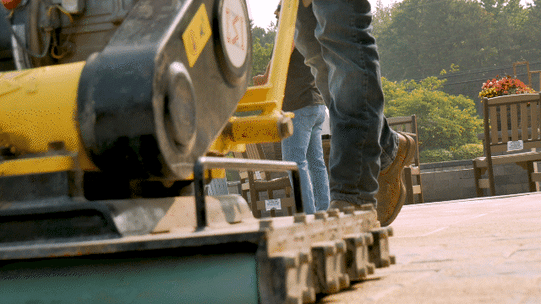 Another success factor for a polymeric sand installation is making sure the final height of the sand is below the surface of the paver. To avoid erosion and/or damage to the joints, cured polymeric sand should never be in direct contact with foot traffic or tires. The optimal height for the sand is ⅛" below the chamfer of the paver. You'll want to repeat the steps of sweeping and vibrating until this height is achieved. (Note: Narrow joints will require more care to completely fill.)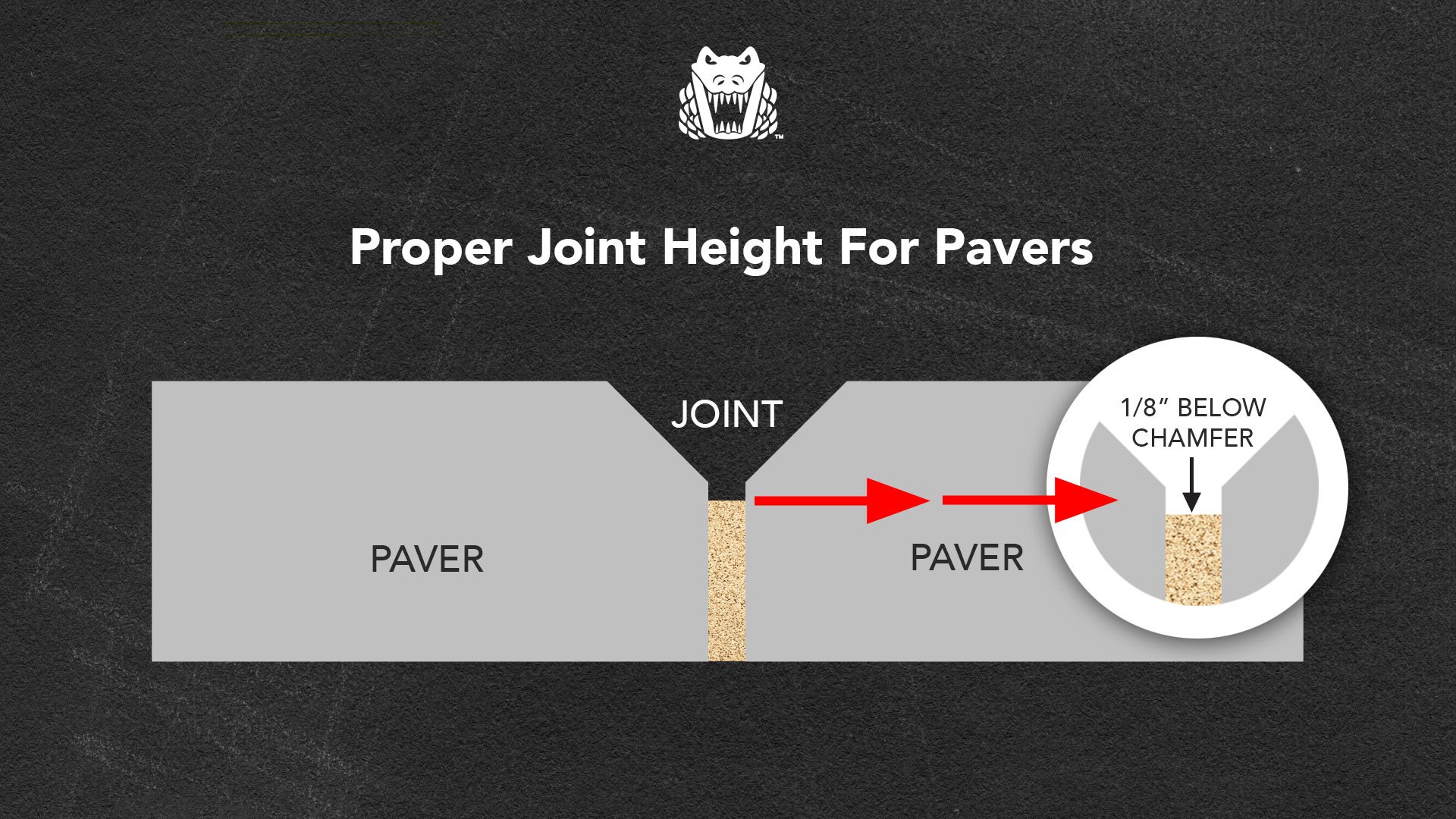 We're officially halfway there! Tune in tomorrow as we explain the third step of the G2 installation process.
For more installation tips and hardscape product knowledge, be sure to visit the Alliance Gator Education channel on YouTube!