ALLIANCE GATOR 12 DAYS OF CHRISTMAS 2018
It's almost time for the most wonderful time of the year … the Alliance Gator 12 Days Of Christmas annual gift giving campaign! Beginning Friday, December 14, we will be awarding one lucky winner per day with an early Christmas present!
---
HOW IT WORKS
We will announce a daily gift, along with a link to an entry form, every morning on our blog and Instagram. A winner will be selected each day and announced on these same channels after 4pm EST.
To ensure you don't miss any of these announcements, make sure you subscribe to our blog and follow us on Instagram in advance!
HOW TO INCREASE YOUR ODDS
This year we're doing things a little bit differently. We're giving you a chance to receive up to THREE (3) additional entries for every prize you enter to win! After completing the entry form for the day's gift, you can automatically receive ONE (1) additional entry for: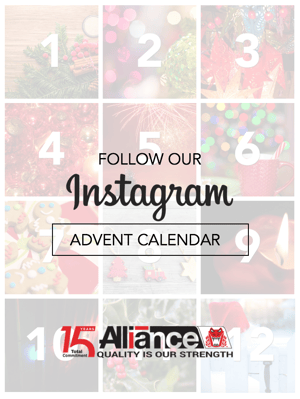 We've picked out some pretty spectacular prizes to give away this year so take advantage of every opportunity to win! Subscribe to our blog. Follow us on Instagram. Join the fun starting on December 14!